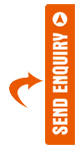 I was 6th June to 14th June in Himachal with my family, I have booked vehicle of My Travel Case ,Mr. Rohit provide me good vehicle with affordable rate. Driver was Karan he have good knowledge of Himachal, Karan is gentleman. He stop vehicle for lunch and dinner was really testy .He have fluent knowledge of roads and tourist places In nine days we start journey from Chandigarh and end at Amritsar.My Travel Case does good business , Thanks to My Travel Case.
Thanks a lot for excellent support provided by your agency during my visit to Chandigarh, & Manali on First week of March 2017
Special kudos to Mr.Sandeep Singh who actually became our family member during our short Trip. I deeply acknowledge service provided by him. Mr. Sandeep Singh guided us very well in the tour to Manali. Sandeep have good experience in the field and are qualified driver. If got a chance to visit again will like to have Sandeep at our service.
I am writing this review for my Shilmla, Manali and Chandigarh trip. Excellent transport service, with qualified drivers and having excellent knowledge about the area they were visiting with clients.
Mr. Sandeep Singh guided us very well in the tour to Manali and Chandigarh. He is very special employee for My Travel Case and the company should take note of this. If got a chance to visit Manali again will like to have Sandeep at our service.
As per my experience Mytravelcase has changed my view of tourism. They even actively helped me with booking flight tickets to US during outbreak. I always recommend them!
One of my friend recommended to contact Mytravelcase to get flight tickets for Dubai during coronavirus. They are very knowledgeable and explained everything to me. Thanks!
Excellent Packages at affordable cost. Superb experience.. very good services. These guys are professionals and will take care of your holiday very well Highly Recommended.
I want to share my experience with Mytravelcase team. I am from India and my family lives in USA, so I often travel abroad. I always contact travelcase for ticket booking, visa, cab and everything. It's always been enjoyable trip.
Very affordable, convenient and knowledgeable. All the travel, hotel, taxi was arranged hassle free. I was constantly in touch with mytravelcase. Special thanks to Ms Preet.
They help me to go back to canada in covid situation. Extremely Good at their work. thank a lot i reached safely at home with my family all credit goes to you who do too much hard work.
I am so impressed with Mytravelcase.com services. I chose kullu Manali for my winter vacations this year. It was a nice trip, and holiday plans were reasonable. My holidays were fun. We ordered breakfast in room, and there was a bathtub in the hotel. The view from the windows was simply breathtaking
We really had a fabulous journey with mytravelcase. Our cab driver was friendly and cooperative; he took time and guided us through all the places that were on list. Thanks for all your quality services, the food and customer service was great. You made our whole journey smooth and safe.
Travelcase is a team of really helpful and knowledgeable tour guides and sales team. They customized our tour package as we wanted as per our taste, resorts, food, and take he regular follow up during our travel via Whatsapp. I am very satisfied with the price structure and they always make my tour plan a success.